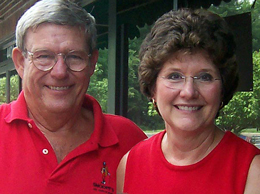 The first Snoopy's Hot Dogs opened in 1978 when Raleigh native, Steve Webb, converted an old gas station on the corner of Wake Forest Road and Whitaker Mill Road into an eastern North Carolina grill. His wife, Sarah, left her teaching position and joined the Snoopy's team a short time later.
Larry and Casey Cerilli joined Snoopy's in 2006 and are currently the operating partners.  All five Snoopy's are individually incorporated.
Eastern North Carolina hot dogs and burgers are served with mustard, onion, and chili in a steamed bun. Since everything is made to order, customers can also order their food their way. Our service is fast, fast, fast. We can "move the line."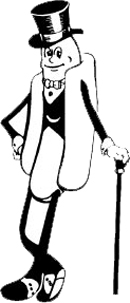 Mr. Snoopy, our tuxedo wearing mascot, appeared in the 1980's to promote extended night hours: "Every dog has its day, and its nights!" Snoopy's was the first fast food restaurant in Raleigh to stay open after midnight, and became the place to go late nights and weekends.
The marquee sign at the original Wake Forest Road location has been famously used to feature specials, comment on local events, or share humorous sayings.
Today, there are four Full Menu Snoopy's in the Raleigh area, and one Express Snoopy's located just off I-40, at Exit 312 in Garner. While Snoopy's is still a fast service walk-up place, we now have in-store seating at two locations and a drive-thru in Garner.
To learn about our current promotions and events, sign up for our email newsletter or "like" us on Facebook and "follow" us on Twitter.
---
Snoopy's is a proud supporter of the SPCA of Wake County and the Muscular Dystrophy Association of Eastern North Carolina.